Heating Services in Brush Prairie, Vancouver, Battle Ground, WA and Surrounding Areas
Home Energy Group, Inc. supplies Southwest Washington homes and commercial buildings with heat. A heating system can be one of the most expensive individual systems in a home. We provide owners with gas furnaces, air handlers, ductless systems, or heat pumps. Contact us today to find out which system is best for you.
Heating systems need regular maintenance. Our trained technicians are trained on a regular basis to maintain their certification and to keep abreast of technological advances in the industry. They use their experience and training to quickly isolate and repair any heating problem that you might have with your system.
Experience with all Brands
We work with all brands of heating and cooling units. Some of the most common brands that we have experience with are:
Daikin, Goodman, Trane, American Standard, Lennox, Carrier, Rheem, Rudd, Bryant. Mitsubishi, and more.
The two most common ways to heat a home in the Northwest are duct and ductless systems. Each has its own pros and cons. Discuss these systems with us in order to find out what system is best for you, your home, your budget.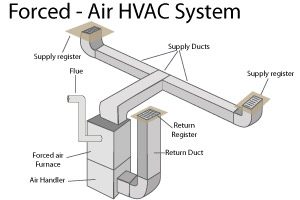 Ductless Mini Split Systems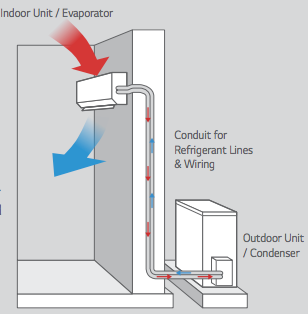 With the harsh winters that the Vancouver area sees every year, reliable heating services are essential for all residential and commercial spaces. People seek shelter indoors from the freezing weather outside and a heating system breaking down is one of the worst nightmares. Everyone needs a service provider they can trust to provide the many heating-related services like installations, repairs, replacements, and maintenance promptly and efficiently.
Installations and replacements need to be handled with extreme care because when handling furnaces one small slip can lead to hazardous consequences, it's imperative to seek professional guidance and help. Similarly, repairs should always be handled by experienced professionals who are equipped to provide the right advice. This includes identifying the issue while making sure nothing is overlooked. And sometimes, during instances where replacements can be more cost-efficient than repairs, only an expert can identify and report it.
One of the most important services when it comes to heating systems is regular maintenance. Periodic maintenance can keep power consumption in check and reduce the risk of a fire hazard and carbon monoxide emissions in some furnaces. It also ensures timely repairs, which could lead to bigger issues if left unchecked.
Heating Services That We Provide
We provide all the essential heating services in Brush Prairie, Vancouver, Battle Ground, WA, and the surrounding areas. These services include:
Furnace Repairs
Heat Pump Repairs
Air Handlers
We at Home Energy Group, Inc., are a locally owned and operated company that provides all kinds of heating and cooling services to Southwest Washington residents. We have been a part of this business for more than two decades and have managed to become one of the most trusted service providers in the area since our company's establishment in the year 2000.
Our company that started with just two people and a truck has grown over the years so that our team now consists of 18 individuals and ten vehicles. Our team members consist of all trained professionals who have experience handling equipment and machinery belonging to the most popular brands.
Resident Spaces: We provide installations of new systems in residential spaces and repairs and replacements of older systems.
New Constructions: We set up heating and cooling systems in newly constructed buildings.
Light Commercial Services: We also extend our services to small-scale commercial spaces.
Punctuality: We take pride in our prompt service response and punctual completion of repairs, replacements, and installations.
Experience and expertise: While our company itself is over 20 years old, each team member comes with the appropriate experience in the field and is trained professionals whom you can rely upon to provide quality service.
Customer-oriented: Customer satisfaction is always our primary goal. This is why we make sure we are easy to contact, provide consultancy and troubleshooting services, and answer questions efficiently.
Cost-effective: Whether it's customizable service plans according to your spending capacity or cost-effective services, we have your back.
Contact us at (360) 944-8616 for all your heating services today!